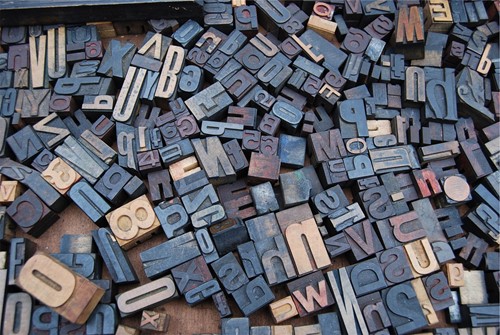 Your home should reflect your personal style, and it should showcase that you are proud of who you are. One of the best ways to display the true you is with monogrammed DIY decor. This type of decor is a wonderful way to show that you are proud of yourself and the people who live with you, and creating DIY monogrammed decor adds an extra element of personalization to the process.
These personalized DIY decor ideas can be incorporated into any room in your home:
Button Monogram Wall Art
If you are searching for a personalized DIY project that is fun, colorful and cute, then the button monogram wall art project is the best option for you. This project can be completed using a piece of sturdy cardstock, glue and a pile of extra buttons in the color that you prefer. Trace the letter that you want to use on the paper and fill in the space with layers of buttons. This wall art would work well in a child's room or a playroom.
Wooden Letter Sculpture
If you are interested in creating classic and timeless monogrammed art, then a wooden letter sculpture is a great option. Using an extra piece of wood, use your favorite power tools to carve out the letter or letters that you want to display. Some people prefer the first letter of their last name, while others use the first letter of each person's name in the household. Once you are done carving, you can sand and stain the wood before displaying the new piece on your mantle.
DIY Marquee Letter
For a brighter, more vibrant take on personalized home decor, consider creating your own DIY marquee letter. This project requires you to have a large piece of metal on hand that can be cut into the letter of your preference. Then, you will need to drill holes at even intervals in the letter so that you can install light bulbs onto it. When the project is complete, your letter will glow with pride on your wall.
Personalized Glass Block Decor
You can transform old glass blocks into personalized night lights in a matter of hours. Simply take an empty glass block, drill a hole in it and fill it with a string of multicolored lights. Then, you can cut a design out of vinyl that will be adhered to the outside of the glass block. Many people opt to use a name, nickname, sports team or monogram for this fun project.
Photo Letter Wall Art
Letter wall art is particularly popular but if you are looking for a more unique approach to this design style, you may want to consider the photo letter wall art project. This project allows you to display your personal snapshots on a monogram letter. The materials that you will need are a large cardboard or wooden letter, decoupage glue and small copies of your favorite photographs. Some people choose black and white photographs for this project, but color photographs also would work well. Decoupage the photos onto the letter and when it dries, hang it on the wall to tell the story of your family.
Monogrammed DIY decor is a tasteful way to add a subtle hint of personalization to your home decor. From your entryway to your dining room and into your bedroom, monogrammed decor can allow you to make your own mark on your home in a way that is both elegant and modern.